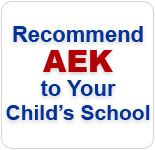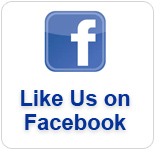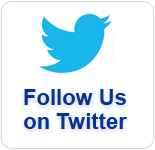 Education
We here at the Original Allergy Emergency Kit are passionate about food allergy education. In order to protect our allergic kids, we need to spread the word about allergies -- not just the signs and symptoms, but also how to act in case of an anaphylactic emergency, and most importantly, the importance of having stock epinephrine in schools and other institutions where allergens might be present.

The people in our education directory are just as passionate as we are, and readily available to answer your questions or help you learn how to get stock epinephrine in your school.

If you'd like to be added to the list, just contact us with your information and we'll get in touch with you.
Sarah Valaika

I LEARN. My graduate studies in child development from the Erikson Institute support my 25+ years of experience working with young children. I have worked in camps, schools, American Red Cross and after-school programs in a range of socio-economic settings in 6 states (Illinois, Wisconsin, Vermont, Alabama, Virginia, New York) and in France as a Fulbright Teaching Assistant. I stay current in the field by attending professional development courses, classes and research initiatives.

I DO. My youngest child has multiple life threatening food allergies (dairy, eggs, peanuts, tree nuts). I'm hands-on and creative: I adapt recipes, modify outings, and have back-up plans. In the past 10 years I've become a subject matter expert in the prevention and management of anaphylactic reactions because I prevent on a daily basis and manage when necessary. I know what it's like to administer the epi-pen, rush to the ER and I spent a harrowing night in the ICU due to an accidental ingestion which caused an anaphylactic reaction. I will tell you with certainty: avoidance of an allergen is a critical matter of medical necessity – it has nothing to do with food preferences.

I TEACH. I'm a teacher of early childhood education (ECE) professionals. I am passionate about matching development with practice. I enjoy creating interactive curriculum and presentations to engage adult learners about topics related to early childhood. I teach a range of courses at Triton College and Concordia University: Creative Activities for the Young Child; Health Safety and Nutrition for the Young Child; Language Development and Activities; Child Development; Intro to ECE; Science and Math for the Young Child, Seminar & Practicum. I also teach in the College of Graduate and Innovative Programs at Concordia University courses related to ECE.

I CARE. I care about ALL children: what they hear, what they see, what they experience and how they are welcomed among us. It's become my life's work to respect the development of young children.
Teresa DuChateau

Dr. DuChateau has been a nurse for the past 17 years and has worked in the area of school nursing for over 11 years. In Teresa's most recent position as Director WISHeS (Wisconsin Improving School Health Services) Project she successfully cultivated and sustained collaborative partnerships with critical statewide stakeholders that resulted in highly effective grassroots school district policy change initiatives. Teresa has experience with developing and implementing a statewide school health services assessment. Dr. DuChateau is highly skilled at listening to the needs of her clients and developing accessible evidence-based resources. One of the most widely used resources she has developed is the School Nursing Procedures website.

Prior to her work on the WISHeS Project, Teresa was the Director of Aurora Healthcare's School Based Health Program and the Pediatric Home Health Program. In her role as Director of School Based Health, she was responsible for managing 12 school based health centers in inner city Milwaukee, Wisconsin. In 2011, Teresa has received her doctorate in nursing practice, focused on school nursing and nursing leadership.

Teresa is a seasoned public speaker. She has presented at numerous statewide and national conferences. Click on the following link for a list of Dr. DuChateau's Presentations and Publications.




Provide your zipcode for real-time freight cost. (U.S. only)